FP&A Analyst
Is finance and data analysis one of working life's greatest joys? Are you familiar with financial KPIs and data modelling, and would like to combine your BI-tool enthusiasm while working close to the business? We have been waiting for you!! 😀
About the job
We are looking for a finance and data enthusiast who can take Telavox to the next level by not only processing, structuring and improving data but also visualising and presenting it. In the role, you will also run projects that will help our operational business gain new insights and you will enable better decision-making that will improve the company on the journey forward
In this role you will interact with many different teams and stakeholders within Telavox and you will be part of the Telavox Finance department as a member of the FP&A team.
Among things you will do:
🌱 Act as Finance main custodian of operational data - participating in the planning, tracking, analysis and reporting of the operational performance as well as drive projects from A–Z independently.
🌱 Be a technical resource to the FP&A team who supports and contributes to the development of forecasts, budgets, and long-range projections that align with strategies and goals.
🌱 Perform analyses and reports on key metrics, such as new bookings, retention rates, churn, customer acquisition cost, lifetime value, sales productivity, etc..
About you
We believe you are a person with passion and interest in both data management and finance business development. You have some sort of hands-on experience with a focus on data, financial analysis and/or business development. You would describe yourself as a business-oriented person with strong analytical ability and the capacity to create and develop awesome data solutions that benefit our business.
Let's see; How many boxes can you tick?
✔️BSc or MSc in finance or industrial engineering
✔️ 1-4 years of experience from a similar role
✔️The ability to build data models in Excel/Google Sheets
✔️PowerBI; you can either tell us all about it or demonstrate a strong willingness to learn
✔️By using financial KPIs and data modelling, you have some understanding of how to develop business strategies.
Telavox is the place to be!
Since Telavox's journey started in 2002, we have strengthened our position as the leading forward-thinking communication platform for businesses. We offer Telephony, PBX, messaging, meetings, and contact centres in one simple platform. Unlike our competitors, we own our platform and develop everything ourselves in-house.
Today we are a fast-growing and profitable company with +1.7b in revenue and +400 Telavoxers in nine countries. In addition to being part of an entrepreneurial and forward-thinking tech company, we can offer you a warm-hearted culture, legendary kick-offs, competence development, great career opportunities, and lots of fun! 😀
Are you interested in becoming part of Telavox? Apply now!
We look forward to hearing from you! Send your application as soon as possible. If there are any questions, please contact our Recruiter Sofia South at sofia.south@telavox.com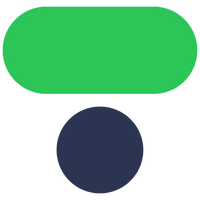 Great minds create great stuff. Together.