Sales Specialist
WOW this a great opportunity to join Telavox and contribute to our growth journey 🚀
Telavox is a successful tech company developing a world-leading unified communication platform (UCaaS) with solutions for smart and efficient telephony, collaboration, PBX, Contact Center, and much more. We contribute to making the workplace more productive and enjoyable for our customers, and we love it! Today we have 400+ employees in 9 countries, and more than 300,000 business users.
About the job and you!
As a Sales Executive you will be a key player in building up our new SME sales team and business in Stockholm. Be part of a new team and journey with a fast pace and a lot of learning to ultimately reach high goals.
You will prospect and target potential customers in the SME segment. This demands that you have very good experience of working with longer, more complex sales cycles and driving your own business!
You will be responsible for the whole sales cycle - from prospecting to signing new deals, and you do this by applying Telavox Value-Based sales methodology.
You need to have an entrepreneurial mindset and great skills in business development! You have both a great understanding and interest in technology and business, and an amazing ability to create relationships and manage complex sales!
To succeed (and thrive) in this role, it would be great if you have;
A fantastic ability to build new and long-term relationships
2-5 years of experience in outreach complex service sales to new customers
Solid experience of working with B2B
Experience from the industry - Telecom, PBXs, ContactCenter, SaaS or IT.
Experience of working with value-based sales methodology
Driven by closing new deals, generating business and good results!
Proven track record of great sales results from previous services
A longing to become a part of a fun, fast-paced and growing company(and team)
Telavox is the place to be! 🤩
Since Telavox's journey started in 2002, we have strengthened our position as the leading forward-thinking communication platform for businesses. We offer Telephony, PBX, messaging, meetings, and contact centres in one simple platform. Unlike our competitors, we own our platform and develop everything ourselves in-house. Check out our website to read more.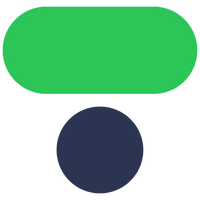 Great minds create great stuff. Together.