Master Thesis - Software Development
What can you expect from doing your Master Thesis at Telavox?
You'll work on your thesis together with another student, so team up with an awesome buddy as soon as possible! 🚀
We offer 2 Master Thesis opportunities per semester. You can be one of two teams to do your thesis at our headquarter office in Malmö. 🏢
You can pretty much start any time that works for you - but let's meet and set up a project plan. 🤙
We actually don't have any project suggestions ready to present, instead, we start by talking to you about your interests and then we formulate suggestions together from your wishes and what is most relevant for us at the time.
We have opportunities in a wide variety of areas including, but not limited to, frontend, backend, integrations, interaction design, databases, security, testing and optimization. If you have your own suggestion let us know and we will try to find a way to make it work. 🤩
What does the selection process look like?
Well, it started already! Hopefully, the next step is near, by answering a couple of additional straightforward questions and submitting your CV (optional).
We are looking forward to meeting you to discuss this further! 🤩
Telavox is the place to be!
Since Telavox's journey started in 2002, we have strengthened our position as the leading forward-thinking communication platform for businesses. We offer Telephony, PBX, messaging, meetings, and contact centres in one simple platform. Unlike our competitors, we own our platform and develop everything ourselves in-house.
Today we are a fast-growing and profitable company with +1.7b in revenue and +400 Telavoxers in nine countries. In addition to being part of an entrepreneurial and forward-thinking tech company, we can offer you a warm-hearted culture, legendary kick-offs, competence development, great career opportunities, and lots of fun! 😀
Are you enthusiastic about doing your Master Thesis at Telavox? Apply today!
We look forward to hearing from you! Send your application as soon as possible. If there are any questions, please contact our developers in the student team at student@telavox.com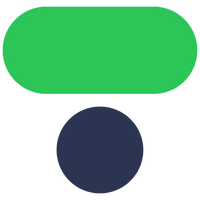 Great minds create great stuff. Together.