Service Provider Key Account Manager
Are you looking for a really fun and independent job where you get the opportunity to combine sales with high technical complexity and stakeholder management?!
We are on an exciting journey, and we need you on board to continuing our growth and success in Europe! 🌎
Telavox is a successful tech company that develops a world-leading unified communication platform (UCaaS) with solutions for smart and efficient telephony, collaboration, PBX, chat and much more! We contribute to making the workplace more productive and enjoyable for our customers, and we love it! Today we are a fast-growing and profitable company with +1.3b in revenue and +400 Telavoxers in nine countries. 
About the job 👩‍💻
As Service Provider Sales Key Account Manager you will be a part of our Service Provider sales team that is located in Sweden and in the UK. You will be responsible for driving new sales and bringing in new Service Providers to Telavox. The main responsibilities include:
Manage our existing portfolio of Service Providers across Europe ensuring a high level of support whilst identifying upselling opportunities and delivering on commercial targets.
Prospect and generate new profitable sales and new business relationships with Service Providers in Europe by identifying, approaching and attracting potential partners, negotiating and signing new agreements
Work with cross functional internal teams such as marketing, product, and customer operations to ensure quality in the onboarding, delivery and execution on commitments.
The location for this position is flexible within Europe, we will hire where we find the best suitable candidate. Since you will be working across Europe, you are expected to travel regularly within this position.
About you 
To be successful and thrive within this position, you have an excellent ability to build trust and new relationships, as well as building long-term relationships. You have 5-10 years of direct sales experience and you have extensive experience in sales in the Telecom or IT industry, and extra nice is knowledge of communications and cloud services.
You easily understand the business, and how value is created for Telavox as well as the customer, and constantly want to find solutions and improvements. Your high energy and insatiable curiosity combined with your business acumen will make you successful in this position!
Your background and personality have generated a valuable network of contacts in the region. You love to be out in meetings and you plan your time effectively to achieve your goals!
Are you interested in becoming part of Telavox? Apply now! 💌
We look forward to hearing from you! Send your application as soon as possible!
Learn more about what we do! ⬇️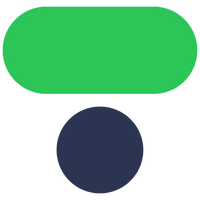 Great minds create great stuff. Together.