Third Line Technician
When the first desktop computer ended up in your hands, were you also fascinated by the technology? Were you the one the whole family called when things went wrong because you knew how to connect hardware and software?
👉 Our tech-loving team hopes you'll want to join us!
About the job 
Taking part in our team means being part of an exciting, diverse work environment, where no two days are alike. As part of your role, you will be heavily involved in our technical challenges and will be able to collaborate with many parts of the organization to solve them. The technical challenges consist of:
🛠️ Troubleshooting, configuration and case registration.
🛠️ Investigate technical issues with global suppliers and subcontractors.
🛠️ Managing error reports and internal collaboration so our developers can rebuild the platform according to customer requirements.
🛠️ Collaboration with the development department on the implementation of new functions, testing, and verification.
🛠️ Before a release, we help product teams prioritize, fix bugs, and find solutions.
We also debug code developed by our developers. Feel free to take on the challenge if you enjoy coding!
The team
You will be welcomed by a group of helpful colleagues with a lot of energy and drive. We are a close-knit and helpful team of 8 people with a passion for technology! We enjoy when things move fast and a lot is happening around us.
Having developed our own product, Telavox is prepared to provide you with training and an introduction that will help you become as sharp as we are at solving the technical challenges we face.
We at Telavox believe that you should be able to do what you enjoy. Our genuine interest in technology combined with the fact that we have a lot to do makes us open to suggestions. Self-management of your projects provides great flexibility and allows you to find your own solution.
👉 Our team is excited to learn about your preferences in terms of tools, languages, and methods to achieve incredible results.


About you
The position has only a few mandatory requirements. Technology is something you should be passionate about and troubleshooting should be fun for you.
Here are some technologies that we encounter in our daily work, and you are likely familiar with some of them due to your genuine interest in technology.
Is any of this technology familiar to you or have you worked with it? Check some of the boxes, and you will rock like our Third Line Technician! 😀
✔️ SQL 
✔️ Experience with Java or javascript 
✔️ Navigate via SSH, navigation in Bash Terminal/Linux OS 
✔️ Experience with SIP 
✔️ Troubleshooting hardware - Headset,Internal audio - Windows/MacOS 
✔️ Troubleshooting Microsoft Azure & Microsoft Environments t.ex Microsoft Teams. 
✔️ Monitoring e.g. Graphite/Grafana,Observium,Icinga 
✔️ TCP/IP,Ethernet,UDP,ARP,HTTP/HTTPS, DHCP,DNS,SFTP, LAN,VLAN,WiFi 
✔️ WiFi Terminal provisioning of VOIP/SIPTerminals Mobile provisioning (XML/SOAP) and understanding of Mobile Radio Network GSM/UMTS/LTE/5G 
✔️ HTML/Markup Language & Node.js 
✔️ Operating systems and general software - Windows & MacOS
In order to fit into the team and at Telavox, you need to be solution-oriented and curious. It's easy for you to communicate with people since you're a knowledge-seeking individual who can speak with a developer about bugs just as well as with a customer about delivery. You are a team player who enjoys working in a team! Multitasking is one of your strong suits, and you are able to deal with fast-paced situations and changes easily.
Speaking and writing multiple languages, besides Swedish and English, is a big plus for the position.
Telavox is the place to be!
Since Telavox's journey started in 2002, we have strengthened our position as the leading forward-thinking communication platform for businesses. We offer Telephony, PBX, messaging, meetings, and contact centres in one simple platform. Unlike our competitors, we own our platform and develop everything ourselves in-house.
Today we are a fast-growing and profitable company with +1.7b in revenue and +400 Telavoxers in nine countries. In addition to being part of an entrepreneurial and forward-thinking tech company, we can offer you a warm-hearted culture, legendary kick-offs, competence development, great career opportunities, and lots of fun! 😀
Are you interested in becoming part of Telavox? Apply now!
We look forward to hearing from you! Send your application as soon as possible. If there are any questions, please contact our Recruiter Jessica Hägglöf at jessica.hagglof@telavox.com. 
Please note that this job is also advertised in Swedish. Welcome to apply in either Swedish or English.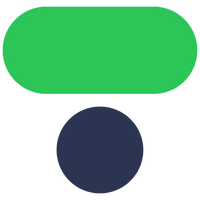 Great minds create great stuff. Together.