Full-Stack Engineer
No matter if you're more into Front-End or Back-End, you'll be crucial to Telavox product's future and how customers communicate!
At Telavox we believe you should be allowed to do what you think is fun! 😀 With a lot to do and a lot of room for suggestions; there is a great opportunity to be in charge of your own projects and find your own solutions. 
👉 To achieve incredible results, we are very interested in learning about your preferences regarding tools, languages, and methods! 
About the job
Do you have an interest in developing apps, smarter telephony, and integrating services with Google and Microsoft? At Telavox you get it all! 
Our backend is written in Java and our frontend is written in AngularJs, React, Jsp, jQuery among our teams. 
You will also encounter MySQL, and Hibernate ORM, but we use tons of different technologies every day and we always evolve and enjoy trying new tools and technologies.
 How we work
You will be a part of an outstanding Engineering department. We work agile and want everyone to have close contact in order to make changes as smooth and efficient as possible. In collaboration with the rest of the team, you will figure out how to improve and make our solutions more efficient.
We use know-how, collaboration, discussions, programming and technical tools to secure that key projects and initiatives are taken from idea to execution. You will have a strong influence on working methods and product development in a role as Full-stack Engineer at Telavox. 
About you
You need to be skilled in problem-solving, programming, and learning new things to have fun while also creating really cool, simple, and game-changing new solutions for our customers.
You know one or more programming languages such as:
🌱 Java, C#, .Net or even C++ if you are a true star! 
🌱 Javascript or Webdesign background. 
🌱 Experience from Web services. 
Because we know you're capable of learning, we don't require you to already know the following tech stack to be a star! But if you have any experience with Angular, React or Vue, Hibernate, REST API, AngularJs or (My)SQL; let us know! 👌😀
Team
We have several teams looking for Full-Stack Engineers with varying amounts of frontend and backend experience.
We're eager to learn more about your passions so we can find the perfect team for you. For you who just can't wait to get to know more, here is more information about some of our Teams: 
Self Service Journey develops and maintains one of our customer-facing web applications. Works closely with our UX department to deliver a fresh-looking UI.
Partner & Sales builds our CRM system in order to enable our support and sales teams to provide our customers with a world-class experience.
Integrations build new products, features and user cases for our customers to integrate their systems with us.
Commercial self-service develops tools and features that enable us to increase growth through more customers. Our team aims to make our current features available to as many customers as possible, regardless of their size or location. Our focus is on increasing usage and making the customer journey as easy and self-sufficient as possible.
Telavox is the place to be!
Since Telavox's journey started in 2002, we have strengthened our position as the leading forward-thinking communication platform for businesses. We offer Telephony, PBX, messaging, meetings, and contact centres in one simple platform. Unlike our competitors, we own our platform and develop everything ourselves in-house.
Today we are a fast-growing and profitable company with +1.7b in revenue and +400 Telavoxers in nine countries. In addition to being part of an entrepreneurial and forward-thinking tech company, we can offer you a warm-hearted culture, legendary kick-offs, competence development, great career opportunities, and lots of fun! 😀
Are you interested in becoming part of Telavox? Apply now!
We look forward to hearing from you! Send your application as soon as possible. If there are any questions, please contact our Recruiter Sofia South at sofia.south@telavox.com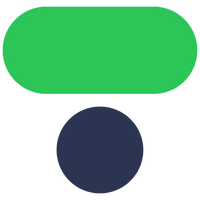 Great minds create great stuff. Together.