Talent Acquisition Partner
Telavox is a growth company in business communication technology with a footprint in 9 countries. Our HR team consists of 6 team members looking for a new colleague. If you are an expert in sourcing as well as recruitment and looking for a really fun workplace, keep on reading. 🤩
About the job
You will spend your awesome days at the fun park, a.k.a. "the office", managing all the parts of the recruitment process such as start-up meetings with hiring leaders, sourcing, selection, interviews, and final offer. Sourcing is often key in our recruitment processes and you will probably spend a lot of time with LinkedIn Recruiter. You will be the owner of the recruitment process, but always be in close collaboration with the hiring leaders and HR Business Partner when needed.
Telavox has recently acquired companies in Belgium, Spain, France, Norway and Portugal. We are in the phase of integrating them fully into the Telavox family. An important step in onboarding them in Telavox HR is supporting them with recruitment. This means your everyday life will include both recruitment to our Nordic as well as European offices. As they have been solving recruitment themselves in the past, an important project will be to train them in our process and tools. 
Another part of your everyday life at Telavox will be to continuously improve our recruitment strategies, tools, and processes in our ambition to hire more fun and skilled new Telavoxers. We are always up for trying new ways of doing stuff to get better. This part of your job will be done in collaboration with the whole HR team.
You will also be responsible to support and drive Employer Branding initiatives together with our Employee Experience Manager, to ensure a strong employee acquisition.
To know if we are successful in our recruitment process, we are continuously following up on cNPS, time to fill, time to hire and successful recruitment rates.
You will work in a team of 6 fantastic team members: Hanna, Terese, Ulrika, Ramtin, Victoria, and Frida.
Learn more about what we do! ⬇️
 About you 
To have lots of fun whilst you personify Telavox via really cool and simple candidate journeys we believe you have been working with recruitment and sourcing for some years, preferably both in-house and external recruitment. Experience in managing international recruitments is a must and we also would love to find you who has experience in successfully hiring sales and/or tech roles.
Experience working with employer branding or in a marketing role would literally make us dance our happy dance, but the most important thing is of course that you love working with recruitment, are a true sourcing talent, and enjoy meeting new people. 🤩
Telavox is the place to be!
Since Telavox's journey started in 2002, we have strengthened our position as the leading forward-thinking communication platform for businesses. We offer Telephony, PBX, messaging, meetings, and contact centers in one simple platform. Unlike our competitors, we own our platform and develop everything ourselves in-house.
Today we are a fast-growing and profitable company with +1.7b in revenue and +400 Telavoxers in nine countries. In addition to being part of an entrepreneurial and forward-thinking tech company, we can offer you a warm-hearted culture, great career opportunities, and lots of fun! 😀
Except for dreamy culture, a fun growth journey, and amazing colleagues we do of course offer pension, wellness grants, insurance, free usage of KRY, and a bunch of other stuff. 😎
Are you interested in becoming part of Telavox? Apply today!
We look forward to hearing from you! Send your application as soon as possible. If there are any questions, please contact the hiring manager, Ramtin Jahangiri at ramtin.jahangiri@telavox.com.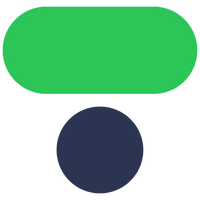 Great minds create great stuff. Together.