KAM - Key Account Manager
About the Role
Imagine being responsible for top-tier enterprise clients for one of the most exciting players in Cloud Telecoms!
A bit about us
Since the Telavox journey started back in 2002, we have strengthened our position as the leading forward-thinking communication platform for businesses. We offer Telephony, PBX, messaging, and contact centers in one simple platform. Unlike our competitors, we own our platform and develop everything ourselves in-house!
Today we are a fast-growing and highly profitable company with +1.7b in revenue and +400 Telavoxers in nine countries. In addition to being part of an entrepreneurial and forward-thinking tech company, we can offer you a warm-hearted culture, legendary kick-offs, competence development, great career opportunities, and lots of fun!"
The Opportunity
Our Enterprise Team sits within our Customer Success Department and manages the existing client relationships for all our Top Tier clients. 
As an Enterprise Key Account Manager you will manage a designated suite of highly valued partners, taking full ownership of the relationship, ensuring we're hitting our revenue goals whilst always adding value and keeping our clients happy!
This means that you will have full responsibility for your assigned customers with a focus on relationship building, re-contracting and new business opportunities with the goal of making the customer as successful as possible.
The customers love you because you are great at understanding their business and because you help them make the best use of our product. In meetings with customers, your role is advisory, supportive and business oriented.
Your primary focus is to generate satisfied customers and an important part of this is your ongoing work to optimize the customer's portfolio in relation to its business needs.
A flavour of what you'll be doing
Identifying upselling opportunities and other 'quick wins'
Building first class relationships with our clients, understanding their needs and acting as a true partner
Digging into the numbers and making informed commercial decisions based on your findings
Be the 'voice of the customer' not only as a point of escalation but also collaborating with internal product teams to further develop our offering
Re-negotiating client contracts and being on the front foot when it comes to renewals
It would be awesome if you have
A target driven but valued based approach to sales
A keen focus on Net Revenue Retention (NRR)
Proven experience working with key high value customers in a quality driven role
A proactive and inquisitive approach and always on the front foot
First class stakeholder management skills with a natural ability to build credibility with a 'down to earth' and honest style
Whilst Telecomms experience would be 'the dream' you could also come from a similar SaaS or Tech focussed industry.
What you can expect from us
You will play a key part in our growth journey and story!
At Telavox, you will never be bored and we're constantly seeking for the next challenge!
Fantastic benefits and development opportunities and a commitment that you will grow with us!
We like different! With us, everyone is welcome and our differences enable us to continue developing our product, our customers and our organization.
Interested? Apply via the link, we can't wait to meet you! 
Learn more about what we do! ⬇️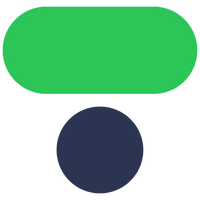 Great minds create great stuff. Together.