Sales Executive - UK
Opportunities like this don't come along every day. Make it yours.
Papirfly is defining its category within MarTech as a leading SaaS vendor. Focused on the provision of world-class brand management products, the company helps enterprise customers manage, control, use, deploy, distribute, and build their brands and brand assets. From attracting talent to acquiring customers, Papirfly's products are used to deliver brand consistency to Fortune 500 and national market leaders alike.
The story started two decades ago when Papirfly was founded in 2000 to offer customers (originally focused in Scandinavia) solutions to their marketing problems and overcome the operational challenges they faced every single day. From the beginning, rival BrandMaster was providing fierce competition. Yet both companies had aligned values, a focus on quality product development focuses on innovation, and track records of exceptional delivery.
In 2021, Papirfly and BrandMaster merged, creating Papirfly Group, and Meriworks joined the family shortly after. In 2022, Verdane - the European specialist growth equity investor - acquired a majority stake in the group to create a global marketing technology leader.
Now, under one brand as Papirfly, we're nearly 300 people in eight countries working with customers around the world. Everyone here is committed to standing out from the MarTech crowd as we continue to deliver on our values, every single day.
Fun fact: Papirfly is the Norwegian word for 'paper plane' reflecting our Nordic roots. Today, as a global company, we pronounce it 'paper fly'.
Job Overview
This is a new role created out of market demand for the Papirfly solution and ambitious plans to grow our business globally. It is a hybrid role - expected to focus primarily on customer sales in the UK.
Key Responsibilities
Generate and close new business opportunities in line with the target
Create territory plan and GTM activities in cooperation with marketing and SDR sales support
Proactively develop market opportunities and leads by leveraging personal and existing networks
Work closely with internal stakeholders to share market knowledge and ensure alignment
Knowledge and Experience Required
A hunter who is able to grow a green field territory from scratch, with the ability to leverage their own network to generate new business and deliver against aggressive targets
Numerate with excellent commercial and market knowledge. Familiarity with MarTech is a bonus
Overall responsibility for the sales process from end to end, including successful handover to Customer Success when the deal is completed
Ability to identify customer's business objectives and pain points, to leverage them to drive buying criteria
Understanding and ability to evidence the use of data and insight as a lever and differentiator in sales opportunities
Ability to drive and build out stakeholder relationships within a prospect account
Work with the extended Papirfly team, including the executive team, product marketing, product line management, to share market insights and competitor activity
Working knowledge of the competitive landscape and the regional business market
Develop and maintain Business plans and Business reports including monthly forecast, weekly commit and pipeline
Responsible for weekly updates and forecasting business activity
Personal Skills
Self-starter who is highly organised and structured
Confident and proactive with the ability to quickly build relationships in person and virtually
Very high attention to detail, with the ability to prioritise effectively and work on their own initiative
Excellent communication (written and verbal), interpersonal, and presentation skills
Well-developed internal stakeholder skills, able to work with cross-functional, global stakeholders to ensure that everyone is aligned
Familiarity and adherence to MEDDIC and other sales methodologies
Our values
Accountable: Delivering the best customer experience, building transparent and trusting relationships by remaining in integrity in all we do.
Passionate: Adventurous at heart, driving to deliver outstanding, quality products and services whilst staying fully committed to ensuring everyone enjoys the journey.
Innovative: Aiming high to remain leaders in our category, constantly open to exploring new ideas and perspectives whilst always listening and taking action on valuable feedback.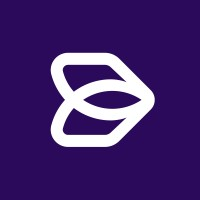 Empowering brands