Executive Assistant for our CEO
Join the planet's most important fight!
Normative is now looking for an Executive Assistant to support our CEO
Normative is accelerating the transition to a net zero world. We provide science-based carbon accounting software and tailored advice from net zero experts, enabling companies to reduce their carbon footprints.
We are now looking for a dynamic and detail-oriented Executive Assistant to support our CEO. As a key member of the Executive leadership team, you will have a proactive approach to problem-solving, excellent communication skills, and a commitment to delivering outstanding experiences in all your interactions. If you are looking to use your skills to support us in the planet's most important fight and looking for a new challenge, we'd love to hear from you!
What you'll do:
The Executive Assistant is responsible for providing high-level administrative support to Norative's CEO. The role involves managing day-to-day tasks, filtering and prioritizing communication, and ensuring that the CEO is prepared for meetings and other events. This important role plays a critical part in enabling the CEO to focus on the company's initiatives and goals.
In the role, you will:
Provide administrative support to the CEO, including scheduling, organizing, and preparation for meetings, presentations, and other events.
Manage the CEO's calendar, including scheduling appointments, coordinating travel arrangements, and ensuring that the CEO is prepared for each engagement.
Respond to communication on behalf of the CEO, including emails, phone calls, and other correspondence.
Help the CEO prioritize tasks and ensure that deadlines are met.
Assist the CEO with research and preparation for meetings, presentations, and other engagements.
Manage and administer quarterly Leadership offsite meetings, and keep accountability within the leadership team in terms of actions and follow ups
Maintain confidentiality and handle sensitive information with discretion.
Other responsibilities as needed by the CEO.
We believe you have:
Language fluency in both Swedish and English
Strong organizational skills and attention to detail
Excellent verbal and written communication skills
Ability to work independently and handle multiple tasks simultaneously
Ability to prioritize and manage time effectively
Proficient in using Google's G Suite of products including Sheets, Slides, Docs and Forms as well as other related software
A positive attitude, proactive approach, and professional demeanor
Bachelor's degree or equivalent experience, and a basic understanding of concepts within effective altruism, could be beneficial
Any company would say its employees are smart, capable, and fun to work with – and our employees certainly are! But we're also driven by an unshakable sense of purpose, an urgency to act, and the motivation to devote our talents and energy to fighting the planet's most important fight.
Location
Normative has offices in Stockholm, London, Copenhagen and soon an office in Frankfurt. This role is based in Stockholm and we expect the successful candidate to be based here and be available and able to be present in the office regularly with flexibility.
Applications
We adopt a continuous selection process and are planning for this role to begin in May.
Normative is an equal opportunity employer and do not discriminate on the basis of race, color, religion, sex, national origin, age, sexual orientation, gender identity, disability, veteran status, or any other protected status. We are committed to ensuring that all candidates are treated fairly and with respect during the recruitment process.
We strongly believe that a diverse and inclusive workforce is not only the right thing to do, but it is also key to our business success. We are committed to building a team that represents a variety of backgrounds, perspectives, and skills to be able to create a dynamic and innovative workplace where everyone feels valued and respected. We look forward to welcoming a team of talented and diverse individuals who will help us to continue to grow and innovate.
Apply
Your application has been successfully submitted.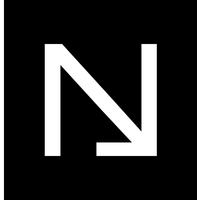 Join the planet's most important fight!