Sales Development Representative (SDR), DACH region
Join the planet's most important fight
Normative is now looking for a Sales Development Representative, DACH region
Normative is accelerating the transition to a Net Zero world! We provide science-based carbon accounting software and tailored advice from net zero experts, enabling companies to reduce their carbon footprint. Our Sales team are part educators and part guides, as they help companies understand the importance of emissions accounting and begin their journeys to net zero. Every time our salespeople guide a company to choosing Normative, they've prevented greenhouse gases from being emitted – and made business more climate-friendly.
Our sales team is rapidly growing and we're now looking for a Sales Development Representative with a passion for sales and making a true difference to join our team. In this role you will be working in our London Bridge, UK office operating across the DACH region. You'll report to the EMEA, Sales Development Manager and join a growing SDR team with colleagues in both Stockholm and London (5 other SDR's in the UK Office)
We want to invest in skilled & driven people and we see the SDR-position as a crucial step to growing into an Account Executive role within Normative.
What you will do at Normative to aid the transition towards net zero emissions:
Qualify leads and move them through the company sales pipeline
Become an expert at using lead generation tools to map lists of target Accounts
Identify prospect's needs and suggest appropriate solutions through the use of PACTT qualification
Schedule and conduct discovery calls with prospects throughout the DACH region to understand their needs and assess Normative's business potential
Be proficient at using a sales development platform (we use Outreach.io) to execute a multi-touch outreach process consisting of Cold Calling, Emailing & Social touches to generate new sales opportunities.
Meet or exceed qualified lead/demos quota every month
Experience we're seeking:
Some working experience, whether full time, part time or summer jobs from B2B Sales in a Saas or similar context.
An ambitious and driven mindset. You enjoy the core of sales as well as the goal to help the world reach net-zero emissions
Great communication skills and ability to speak fluently English and German.
We will train you within the sustainability sector, but think that you need a passion and interest in the space.
Dynamic and engaging conversationalist
We also believe you are:
A person that deeply cares about making a real contribution towards a sustainable future.
Thrives in a fast-paced environment and small team where we help one another
Thrives in pushing yourself to meet the goals
Any company would say its employees are smart, capable, and fun to work with – and our employees certainly are! But we're also driven by an unshakable sense of purpose, an urgency to act, and the motivation to devote our talents and energy to fighting the planet's most important fight.
Location
Normative has offices in Stockholm, London and Copenhagen. The SDR team in London and Stockholm work from the office 4 days a week.
Application
We adopt a continuous selection process, so make sure to apply as soon as possible. Normative handles sensitive financial data and we will therefore conduct a background check before signing any candidate.
Apply
Your application has been successfully submitted.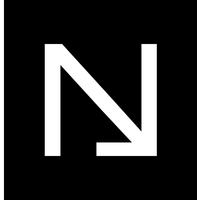 Join the planet's most important fight!