Sustainability Engineer
About Normative

At Normative we are creating the norm for carbon accounting by providing intelligence to companies to reduce their climate footprint. We translate financial data into tangible carbon insights enabling companies to understand and reduce their carbon emission. What we do has a real and positive impact on the climate - and you can be a part of this too!
The Role
We are looking for a passionate and curious Sustainability Engineer to join our growing engineering team. As a Sustainability Engineer, you will be key to ensuring the scientific integrity of Normative and you'll be building the data foundation of our products. Our goal is to provide our customers with precise and scientifically sound estimates of carbon emissions, and every improvement you make to this process directly contributes to helping companies reach net zero emissions.
What you will do
Be a part of the Sustainability Engineering team that has full ownership over Normative's sustainability data and state-of-the-art carbon emissions calculation engine.

Help design, develop and maintain the data pipelines needed to build Normative's internal database of sustainability data.

Work with Engineers and Sustainability Analysts across the organization to understand how to best serve our customers with scientific and reliable carbon emission estimates.

Share your knowledge, and coach and mentor your teammates if needed.
We think you will be a good match if
You care deeply about making a real contribution towards a sustainable future.

You have strong experience evaluating the accuracy, suitability, and credibility of sustainability data sources and have familiarity with tools and databases that support carbon accounting according to the GHG Protocol guidelines.

You have a good understanding of life-cycle analysis methodologies, matrix-based calculations, and associated standards, and experience performing life-cycle analysis studies of complex systems.

You enjoy diving into new datasets and use your data analytics and visualization skills to explore and explain.

You have an understanding of best-practices in data management and experience using modern data automation tools and implementing automated data pipelines.

You have experience with the Python data stack, data modeling, and software engineering best-practices.
The Team
Our core values and the culture we aim for:
Stay mission-driven and data-informed

Contribute to developing a team based on trust, transparency, and respect

Strive for individual growth and team performance

See feedback as a tool for improvement - we learn from our efforts; both successes and mistakes.

Value continuous improvements over static best practices
We also believe you enjoy working in an environment with typical challenges of a growing company, asking a lot of questions and learning new things. At Normative we believe that collaboration with teammates is essential and you'll thrive if you like to explain and discuss technical approaches with other engineers.
Location
Normative operates on a hybrid remote model with a main office in Stockholm. For this role you can be based either in Stockholm or work remotely within Sweden.
When hired remotely within Sweden, we will offer you a home office set up and you will be expected to travel to Stockholm to meet your team/the company approximately 6 times per year (depending on role). To ensure we practice what we preach we use trains for trips under 6 hours of travel and flights only for longer travels.
The process
We adopt a continuous selection process, so make sure to apply with your CV and portfolio as soon as possible! Normative handles sensitive financial data and we will therefore conduct a background check before signing any candidate.
We welcome diversity with open arms and want to see candidates from different backgrounds and experiences.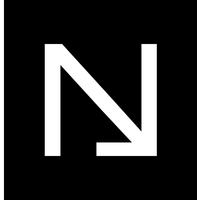 Join the planet's most important fight!