Head of Mid Market Sales
Join the planet's most important fight
Normative is looking for a Head of Mid-Market Sales
Normative is looking for a Head of Mid-Market Sales to look after and support our Mid-Market Account Executive team. In this role, you will support our Account Executives to align with prospective customers in specific geographic regions and sell the value of the Normative Carbon Accounting system. 
"Be One Team" is one of our core values which means that we are looking for a leader that will enable our team and help with collaboration with various teams such as SDR, Climate Strategists, Marketing, Product Marketing, Business Operations and Sales Enablement, amongst others. This role will report to the Director of Sales EMEA who will support you on your Normative journey. You will work closely with the CCO and other stakeholders to develop and implement sales strategies, achieve revenue targets and build and maintain relationships with key clients.
This is an exciting opportunity to join a fast-growing, mission-driven company and a green tech market that is estimated to reach over $50B in the next few years. Our CEO and co-founder was recently named one of the leaders to watch by Google and we were part of Sweden's official Business delegation to COP27.
What you'll do:
Develop, implement and execute sales strategies to achieve revenue targets that are aligned with Normative's strategies and goals

Lead, manage and grow the Mid-Market EMEA sales team

Coach the team on deal best practices and adoption of MEDDIC

Forecast revenue weekly to sales management and develop the team's forecasting accuracy

Build and maintain relationships with key clients

Provide regular reporting and analysis of sales performance

Collaborate with cross-functional teams to drive business growth

Stay up-to-date on market trends and competitor activity

Represent Normative at industry events, trade shows and other client-facing interactions
We believe you:
Have a proven track record of success in sales management where you have previously led, managed, recruited and developed a high-class sales team with a winning attitude

Ability to navigate ambiguous and fast-changing priorities, inherent to a fast-growing organisation

Ability to analyse, prioritise work, plan and execute.

You have previously worked with the full B2B sales cycle, preferably in a SaaS-company

You have a good understanding of the EMEA market with a focus on the UK, Benelux and/or Nordic market

You have experience in a fast-paced and growing company where you are used to working together to reach targets

You have excellent communication skills in English (Dutch and/or one of the Nordic languages is considered a plus)

Care deeply about making a real contribution towards a sustainable future. If you also have some previous experience working or studying within that field - that's amazing!

Care deeply about building a winning culture together with your colleagues to help us maintain a competitive advantage

Are a tech-savvy individual with the ability to learn quickly
About Normative
Normative is accelerating the transition to a net zero world. We provide science-based carbon accounting software and tailored advice from net zero experts, enabling companies to reduce their carbon footprints. Every member of our team is passionate about fighting climate change and driven by a strong sense of purpose in supporting organisations achieve their climate goals.
Any company would say its employees are smart, capable, and fun to work with – and our employees certainly are! But we're also driven by an unshakable sense of purpose, an urgency to act, and the motivation to devote our talents and energy to fighting the planet's most important fight.
Location
With offices in Stockholm, London and Copenhagen, you will work out of our London office where you will coach and support the team to excel, with possible occasional travel to the other offices.
Application
We adopt a continuous selection process, so make sure to apply as soon as possible. Normative handles sensitive financial data and we will therefore conduct a background check before signing any candidate.
Normative is an equal opportunity employer and does not discriminate on the basis of race, colour, religion, sex, national origin, age, sexual orientation, gender identity, disability, veteran status, or any other protected status. We are committed to ensuring that all candidates are treated fairly and with respect during the recruitment process.
We strongly believe that a diverse and inclusive workforce is not only the right thing to do, but it is also key to our business success. We are committed to building a team that represents a variety of backgrounds, perspectives, and skills to be able to create a dynamic and innovative workplace where everyone feels valued and respected. We look forward to welcoming a team of talented and diverse individuals who will help us to continue to grow and innovate.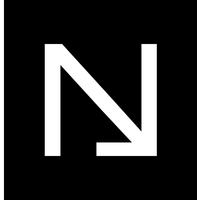 Join the planet's most important fight!