Commercial Content Writer
Join the planet's most important fight
Normative is now looking for a Commercial Content Writer
Normative is accelerating the transition to a net zero world. We provide science-based carbon accounting software and tailored advice from net zero experts, enabling companies to reduce their carbon footprints.
The world's most comprehensive and precise emissions accounting engine is useless if no one knows about it.
Our Marketing team tells the world loudly, proudly, and compellingly about the sustainability intelligence that's empowering businesses to reach net zero. Every SEO-optimized blog post, clean design flow, and engaging press release helps tell that story – and contributes to a future with fewer business greenhouse gas emissions.
What you will do at Normative to aid the transition towards net zero emissions:
We are hiring a Commercial Content Writer to support our commercial teams through the creation of effective sales enablement collateral and performance marketing content.
Your work will boost the confidence and efficiency of Normative's commercial teams (Sales, Climate Strategy, and Account Management), optimize the acquisition funnel, and be seen by customers around the world. Every customer we bring on board helps Normative move the needle on carbon reductions.
As a fast-growing team, there will be opportunities for collaboration, creative thinking, and career growth. The Commercial Content Writer will be primarily responsible to:
 
Write effective sales enablement. Types of content might include:

One pagers, by industry, region, etc.

Customer case studies, by industry, etc. Written and video content.

Slides for commercial decks

Training: Objection handling, battlecards, etc.
Improve performance and increase conversion rates throughout the funnel through the writing of:

Outbound, inbound, and nurture sequences

Search and social media ads

Landing Pages for industries, webinars, etc.

Newsletter and other email content
When needed, provide general writing and copy-edit support to all writers at Normative, such as webinar invites, social media, and insights posts.
Upload sales enablement and performance marketing content to relevant tools, ensuring content is well-organized. Use built-in analytics to measure content efficacy and to optimize it.
Update content to respond to product changes, market dynamics, and new climate research.
Experience we're seeking:
Exceptional writing skills in English. Must be able to write clearly and effectively, to channel the mindset of our customers, and to work within standardized brand guidelines. This role will require a significant amount of content creation and copyediting.
3-5 years of experience in marketing, sales, sales enablement, or other content-creation roles.
Effective project management skills and the ability to manage multiple stakeholders.
Demonstrated ability to communicate complicated business and scientific concepts in simple writing.
Not required, but nice to have:
Experience working at high-growth startups and/or within scaling sales teams.
An academic background in communications, English, business, or marketing.
Experience implementing, using, and managing a sales enablement platform.
We also believe you are:
Deeply curious about and empathetic with users and buyers, also including the internal audience of Normative's commercial teams.
Are ready to accelerate your professional growth in your position at Normative.
Ability to manage stakeholders and collaborate across the company.
Take ownership of projects, from planning to execution.
Have an analytical mindset, to ensure that decisions are made with data and evidence.
Have a collaborative spirit and high level of interpersonal skills. You can work together with different people and manage relationships.
Any company would say its employees are smart, capable, and fun to work with – and our employees certainly are! But we're also driven by an unshakable sense of purpose, an urgency to act, and the motivation to devote our talents and energy to fighting the planet's most important fight.
Location
We operate on a hybrid remote model with offices in Stockholm, Sweden, Copenhagen, Denmark, and London, England. This role is based in the Copenhagen office, with the flexibility to work remotely when it is more suitable for you and your work schedule.
The process
We adopt a continuous selection process, so make sure to apply as soon as possible. Normative handles sensitive financial data and we will therefore conduct a background check before signing any candidate.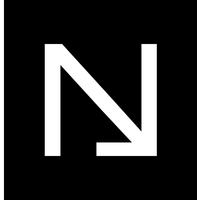 Join the planet's most important fight!