Marketing Operations Specialist
Are you a master of marketing operations and data integration? 
Spiideo, the leading provider of automated sports video solutions, is seeking a skilled Marketing Operations Specialist to enhance our marketing performance in Malmö, Sweden.
Spiideo is at the forefront of sports video technology, enabling sports teams worldwide to excel in video analysis and streaming. Join us in redefining the way sports are experienced and analyzed.
The Role
As our Marketing Operations Specialist, you'll be the driving force behind our marketing operations. You'll leverage your expertise in HubSpot to create seamless customer journeys, optimize campaigns, and provide valuable insights to shape our marketing strategy.
As a Marketing Operations Specialist at Spiideo, you will: 
Take ownership of HubSpot, utilizing it to set up and optimize ABM email, nurture, and customer marketing campaigns
Segment customers based on their journey stage, ensuring personalized experiences
Maintain integrations across tools and data sources to enhance the customer journey - including with Salesforce and Planhat
Spearhead reporting and analytics efforts to provide actionable insights for the marketing team
What we are looking for: 
Proficiency in HubSpot operations, with a deep understanding of email and campaign deployment
Proven ability to segment and target audiences for effective nurture campaigns
Experience in data integration, ensuring a holistic view of the customer journey
Strong analytical skills to interpret marketing data and provide strategic recommendations
Detail-oriented mindset with a passion for optimizing processes
Excellent communication skills to collaborate across teams and present findings
A passion for sports and Spiideo's mission of where there is sport, there is Spiideo
What we can offer
Being part of a fun, multicultural, highly skilled & motivated team
A fast-growing sports tech scale-up with a global footprint, working with some of the most well-known sports teams and brands in the world
A well developed benefits package, including a pension & insurance package according to collective agreement standard, parental leave pay, wellness contribution and the opportunity to spend two hours per week on physical activity
Location
This position is based in Malmö, Sweden, offering the flexibility of a hybrid work model. 
Application
If you're a marketing operations guru ready to shape the future of sports technology, we invite you to apply with your resume and cover letter in English. This role reports to the VP of Marketing, Todd Patton, at Spiideo.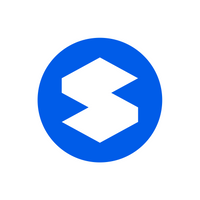 Where there is Sport, there is Spiideo