ABM Manager
Are you a strategic thinker with a passion for driving targeted marketing campaigns? Spiideo, the leading provider of automated sports video solutions, is seeking an experienced ABM Manager to join our dynamic marketing team in Malmö, Sweden.
About Us
Spiideo revolutionizes sports video analysis and streaming with innovative cloud-based solutions. Our cutting-edge technology serves professional and collegiate sports teams around the world, offering unparalleled performance and accessibility.
The Role
We are looking to expand the Spiideo team further with the addition of an ABM Manager based in Malmö, Sweden. In this role, you'll play a pivotal role in crafting and executing Account-Based Marketing (ABM) campaigns to engage key customer segments. You'll work closely with cross-functional teams to develop and deploy strategies that resonate with our audience and contribute to the growth of Spiideo.
As an ABM Manager at Spiideo, you will:
Analyze prospect target groups and segments to devise targeted ABM campaigns.
Collaborate with the Marketing Operations Specialist to create, schedule, automate, and optimize ABM email campaigns .
Create, edit, and optimize ABM content for paid ad campaigns in coordination with the Performance Marketing Strategist.
Conduct long-tail keyword research to enhance the effectiveness of campaigns.
Work with the team to manage the strategic event calendar to align ABM efforts with key opportunities
The ability to create ABM content and work with the Product Marketing Director to fill gaps in the content matrix - both visual and writing.
Contribute to a positive team environment of equity and inclusion
What we are looking for:
Proven experience in Account-Based Marketing roles, preferably within the B2B SaaS industry.
The ability to create processes and project management of campaigns across a wide variety of customer groups.
Strong command of crafting and executing email campaigns, leveraging platforms like HubSpot.
Ability to collaborate with Performance Marketing Strategist on ad content creation and optimization.
Strong writer and the ability to create content - both video and designed based content.
Analytical mindset with a focus on data-driven decision-making.
Exceptional organizational skills to manage and align campaigns with strategic directions.
Excellent communication skills to work across departments and present campaign insights.
A passion for sports and Spiideo's mission of where there is sport, there is Spiideo
Curious and self-motivated with a positive, team first attitude
Adaptive to working in a fast-paced, high-growth start-up environment
What we can offer:
Being part of a fun, multicultural, highly skilled & motivated team 
A fast-growing sports tech scale-up with a global footprint, working with some of the most well-known sports teams and brands in the world
A well developed benefits package, including a pension & insurance package according to collective agreement standard, parental leave pay, wellness contribution and the opportunity to spend two hours per week on physical activity 
Location:
This role is based in Malmö, Sweden, offering the flexibility of a hybrid work model.
Application
If you're ready to make an impact and drive tailored marketing strategies, we invite you to apply with your resume and cover letter in English. This role reports to the VP of Marketing, Todd Patton, at Spiideo.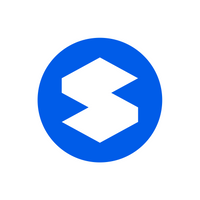 Where there is Sport, there is Spiideo