Associate Account Executive
If you are seeking a fast-paced career growth opportunity and want to be part of an expanding SaaS journey, then this is a great opportunity for you! Startdeliver is building the next generation Customer Success Platform to embrace customer success and is now looking for a new colleague to join our great team!
What you will do as a Associate Account Executive;
In this role, you will be part of Startdeliver's growth journey and kickstart your sales career as a Associate Account Executive. Your responsibility will be to identify, contact, and engage with senior business leaders within prospect organizations through outbound calls and by following up on incoming leads to ensure a steady flow of meetings for our Account Executives. This is a great fit if you are relatively new to sales, a go-getter, and want to be part of a growth journey. You have all the possibilities to grow with Startdeliver and take on new roles within the organization as we expand.
What your daily tasks will look like:
Collaborate with Account Executives to boost Startdeliver's commercial product pipeline.
Identify, qualify, nurture, and cultivate opportunities within assigned territories.
Represent Startdeliver, using comprehensive knowledge as well as consumer research to explain how our solutions meet customer needs
Maintain daily call and email quotas to progress leads through the sales funnel.
Foster active engagement with existing leads through innovative follow-up communications, stimulating demand for Startdeliver's products.
Achieve and exceed sales targets through execution of various demand generation activities.
What we are looking for:
We are looking for someone with high energy, a self-starter attitude, who excels in a team environment and is eager to play an important role in growing an innovative SaaS company! We want you to have some experience with prospecting, but the number of years of experience is not the relevant factor for us; what matters most is your hungry "make things happen" mindset that aligns with our dynamic start-up environment. Your extraordinary drive, problem-solving abilities, and track record of delivering results make you a perfect fit. Moreover, you value feedback, collaboration, and can adapt seamlessly to a fast-paced and ever-changing landscape. It is preferable if you have a background in technology, SaaS, or software companies. Previous experience in a similar role, especially within a startup environment, is a plus.
In addition to sales experience, we would be happy to see that you have:
Academic education
Excellent communication skills
Worked in another SaaS or Tech Company, preferably in a startup environment
Been working in customer relationship management (CRM) software and sales engagement tools
Fluent in English, which is a requirement
If you're passionate about Customer Success and SaaS, eager to make a significant impact on an industry, and craving rapid career growth, then look no further! This is the perfect opportunity for you to shine.
About Startdeliver
Startdeliver is a next generation Customer Success Platform. We make sense of large amounts of customer data from a great variety of sources. We help companies drive all customer actions, in new ways and new channels, based on this data. Essentially, we help companies do the right things, the things that will give their customers the outcome they want, the impact. This is going to be the future for any business.
Our founders have a long background in SaaS and growing successful companies. We know what it takes to build a world class company and it starts with a world class team. We are looking for colleagues that are eager to make a significant impact on an industry!
We are based in central of Stockholm at Klarabergsgatan 60, 111 21 Stockholm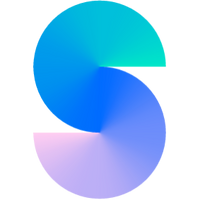 The next-gen platform for Customer Success!