Senior Account Executive
If you are seeking for a fast-paced career growth opportunity and want to be part of an expanding global SaaS journey, then this is a great opportunity for you! Startdeliver is building the next generation Customer Success Platform to embrace customer success and are now looking for a new colleague to join our great team!
What you will do as our Senior Account Executive:
As our Senior Account Executive, you will be a key player in our growth journey when increasing our customer base to help more companies level up in their own customer success journey. Account Executives are one of the most important roles for our business as you will identify and prospect our new customers. You will work close to our CEO and Co-founders and together with a strong and awesome team you will become an expert and be a part of Startdeliver's fast-growing journey. When we are growing globally, you will have a crucial part in leading Startdeliver on new markets. 
You are accountable for driving the entire sales cycle and executing the most successful sales strategies for each company which will include daily task such as:
Source leads and engage with prospects from our demand generation efforts.
Be a crucial part in expanding Startdeliver in new markets.
Identify and prospect new customers, initiating contact via phone, email, and LinkedIn.
Schedule and conduct qualified web demos and presentations.
Build strong relationships with decision makers and stakeholders.
Handle quotes, e-signatures, and closing deals.
Collaborate with cross-functional teams in Demand Gen and Customer Success.
Embrace innovation, explore new strategies, and enjoy the journey with an open mindset.
What we are looking for:
To be a good fit for this role, you are motivated by reaching goals, closing deals and being part of a growth journey with a great team. We want you to have some years of experience with prospecting and closing deals, but the number of years you have as experience is not the relevant thing for us; what matters the most is your hungry "make things happen" mindset that aligns with our dynamic start-up environment. Your extraordinary drive, problem-solving abilities, and track record of delivering results make you a perfect fit. Moreover, you value collaboration and can adapt seamlessly to a fast-paced and ever-changing landscape.
In addition to sales experience, we are happy to see that you have:
Academic education
Excellent communication skills
Worked in another SaaS or Tech Company, preferably a startup environment
Deep understanding of SaaS
Fluent in English is a requirement. As we are going global, a second language is meritorious.
If you're passionate about Customer Success and SaaS, eager to make a significant impact on an industry, and craving rapid career growth, then look no further! This is the perfect opportunity for you to shine.
Who is Startdeliver and how is it to work here?
We are offering you the chance to be a part of Startdelivers journey, when building the next generation platform for Customer Success. We believe in impact. We want to help companies transform how they work and start delivering impact to their customers. This is going to be the future for any business.
Our founders have a long background in SaaS and growing successful companies. We know what it takes to build a world class company and it starts with a world class team. You will be part of an inspiring environment, with skilled and creative colleagues, where you'll play a centric role with a big impact on both how we are building our company and product ahead! You will be in a thriving culture, where we collaborate to reach our goals – and at the same time have fun together! Even though we love our work we still love our coffee, having team activities, or maybe a drink or two after work.
We are based in central of Stockholm at Klarabergsgatan 60, 111 21 Stockholm
Can't wait to meet you!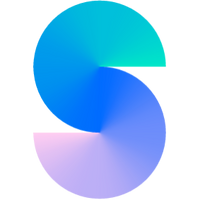 The next-gen platform for Customer Success!