Senior Front-End Developer
Before reading this, please open the following track in Spotify: https://open.spotify.com/track/4JtvyWkWQTPVcroZf8JJkp
So, your heart tells that you really want to help people, but perhaps you weren't able to become a firefighter, maybe you failed med school, or perhaps doing a risky police job just scares you. Safeture offers you a chance to still make a difference, and affect people's lives for the better.
At Safeture you will help build and improve the world's leading employee safety platform, used by many major assistance and security providers around the world. Your contribution will help our partners and their clients and, in the end, help people that sometimes are desperately in need of assistance. For example, when becoming severely sick in a country abroad far away from family, colleagues, and friends.
We are looking for a senior front-end developer with at least 4 years of senior software development experience including project planning and architecture. Deep React knowledge is a big plus.
We think good developers are both skilled and humble. They know that there is no perfect solution, but many good ones. A good developer has the ability to explore each solution, their pros and cons, and make an informed decision about which one to choose. They also know it is difficult to anticipate all the consequences of a solution but strive to have a clear plan forward.
We believe empathy is a valuable characteristic for members of a good development team, since software development is a creative profession where everyone makes mistakes.
We value creativity and encourage you to think differently, find new solutions and challenge the status quo.
We value friendliness. Be kind and helpful towards your coworkers, partners and clients by listening and showing respect.
We value reliability and take great pride in all our work as we are entrusted with the responsibility to help people be safe.
We understand that there are no superheroes and we can't expect you to check every box, but here are some things we think a senior should be able to do:
Have general and domain-specific technical knowledge beyond the level of junior and intermediate developers, and successfully communicate this knowledge to the team.
Work independently and partially lead projects.
Make sound architectural decisions and maintain the technical health of the product.
Train junior developers and coach intermediate and other senior developers.
Understand the business case and avoid making programming decisions that are technically sound but contrary to the business goals, and help the team avoid such mistakes.
Collaborate with the team, maintain a positive atmosphere and keep everyone motivated.
Meet with current and potential clients and promote the company at public events.
If this looks like a good match for you, we are looking for a senior front-end developer at our headquarters in Lund, Sweden. Is remote work good or bad? At Safeture we give you the best of two worlds. Work some days from home and some days from the office together with fun and friendly coworkers.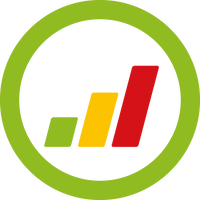 Safety made simple - Smart technology to safeguard the modern workforce.