Customer Experience Specialist - Sweden
Hi You! 👋 It's me, Emma, (Customer Experience Manager @ Zuuvi). 
Our wonderful customer base is constantly growing with super cool brands. It's important for us to stay close to them all and build a strong relationship, but we must admit… that takes time. 
That's why we need you… 💙
So I'm very much looking forward to hearing from you and reading your applications 🙏
About the position - if you love building great relations with customers, letting them become Zuuvi stars, and together with them celebrating their wins, then you are the right fit!
We are looking for a strong communication profile that can help our existing customers to get the most value from Zuuvi as we have the happiest customers and aspire to keep it this way 😎
You will be an important part of our awesome growth team of Zuuvineers and have your own customer portfolio where you will be in dialogue with our users to make sure they are getting the full potential of Zuuvi to cover their needs as well as help them out if they have any questions. By this, the goal is to build a close relationship with our customers to empower them to take the next level with their digital ad production. 
Communication with the customers is created both by marketing input, sales, and customer success and is very important. We are interested in both you as a person and your mindset. As a CX Specialist at Zuuvi, you will become an expert in helping our customers take their digital productions for display and social media to the next level. 
Join Zuuvi – one of Denmark's fastest-growing tech companies.
Zuuvi is a Danish design platform that allows digital marketing teams and designers to produce best-in-class display and social media ads within minutes.
Today, the Zuuvi platform is used by some of Scandinavia's biggest and best advertisers, including Schibsted, Toyota, Ekstra Bladet, 3, Telmore, Sinful, Spies, and ILVA, among others. Now it's time to expand into new markets. Creativity in digital marketing is already important now, but we believe it will only become more important in the future.
Zuuvi is on a start-up journey so the team will grow - and we will set the team together.
You are probably a good fit if:
You have 1-2 years of experience in a SaaS Customer Success team
You speak Swedish, as one of our focus markets is Sweden
You are skilled in communicating - both in writing and orally
You have experience with B2B customers and it's a plus if you have experience in sales
You thrive in a dynamic environment where everyone works together to develop as individuals
You are not afraid to make mistakes
You love celebrating the customers' as well as our own accomplishments
You love taking responsibility and taking action to execute ideas
You are motivated to further develop your talents
Speaks English at a business level
Your typical tasks and areas of responsibility will include:
Help solve customer challenges over service chat, email, and phone
Develop the communication collaboration together with the growth team
Build great relationships with our customers after a proven sales cycle
Educate our customers on becoming Zuuvi champions 🏆
Take our customers to the next level, by making them utilize the platform's full potential and optimizing their workflows 
We offer:
A competitive salary package
An exciting and motivating environment with international colleagues
Company events such as Friday bars, parties, and team trips (we must admit, spontaneous events do pop up now and then as well 😆)
All the soda, coffee, fruit, and snacks your heart desires
A healthy and delicious lunch buffet
Other information:
The job position is based in Nørrebro, Copenhagen
The level of experience can be both a Junior or Senior profile - we are more interested in your mindset, drive, and vibe 🤩
For more information or questions please contact us at ep@zuuvi.com or phone number +45 53 63 10 28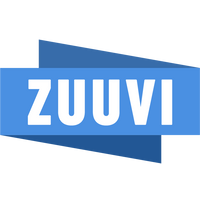 Create Digital Ads at Scale