Content Marketing Manager
Hi, all you wordsmiths out there 👋 It is me, Jacob (Head of Growth @ Zuuvi), writing this job post.
And I must admit that writing is not one of my core competencies. That's why we need you...
So I'm very much looking forward to hearing from you and reading your applications 🙏
About the position - If you love writing insightful content pieces within the tech scene, you are perfect for Zuuvi!
We are looking for a Storyteller.
Content marketing is a pivotal part of our marketing efforts and we need more hands on deck!
We need a brilliant word wizard to help our marketing team to boil complex subjects down into easy-to-read and valuable content pieces.
Your mission is to create inspiring content across digital platforms in close collaboration with our designers, me, and external partners/agencies.
Join Zuuvi – one of Denmark's fastest-growing tech companies.
Zuuvi is a Danish design platform that allows digital marketing teams and designers to produce best-in-class display and social media ads within minutes.
Today, the Zuuvi platform is used by some of Scandinavia's biggest and best advertisers, including Schibsted, Toyota, Shaping New Tomorrow, 3, Telmore, Axel Arigato and ILVA, among others. Now it's time to expand into new markets. Creativity in digital marketing is already important now, but we believe it will only become more important in the future.
Zuuvi is on a start-up journey so the team will grow - and we will set the team together.
To succeed in this position, you preferably:
You have a positive, kick-ass and curious attitude (a must-have for all Zuuvineers)
Are fluent in English
Have experience with SEO is a plus
Love to write and inspire people with content
Have a background in marketing, communication, journalism or other relevant work experience
Have an eye for detail and excellent writing, editing and proofreading skills
Have experience in B2B Content marketing to generate demand and leads (SaaS experience is a plus)
Your typical tasks and areas of responsibility will include:
You will be in charge of our content strategy and content planning - basically, all textual content will be under your wings
Create inspiring content for our platforms such as blog posts, white papers, e-books, thought-leadership articles, and equivalent content pieces
Email marketing and newsletters
Executing on social media channels
We offer:
A competitive salary package
An exciting and motivating environment with international colleagues
Company events such as Friday bars, parties, and team trips (we must admit, spontaneous events do pop up now and then as well 😉)
All the soda, coffee, fruit, and snacks your heart desires (dangerous!)
A healthy and delicious lunch
Other information:
The level of experience can be both a Junior or Senior profile - we are more interested in your mindset, drive and charisma
The job position is based in Nørrebro, Copenhagen
If called upon an interview, we would like to see 2-3 examples of cool content, that you have created
For more information or questions please contact Jacob Wolf Frandsen, Head of Growth, at phone number +4523830443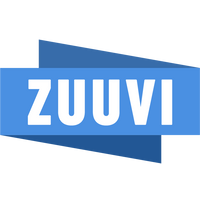 Create Digital Ads at Scale