Sales Development Representative
At TimeLog, we know that the key to growth is in a high-performing sales team. That's why we're seeking qualified Sales Development Representatives for  Danish, Swedish and German Market to find and screen potential customers who can benefit from our products and services.

📢 About the position:
Being the first line of communication with potential customers, our ideal candidate has a strong understanding of the sales process, excelling at researching leads, building relationships, and setting the sales team up for success. You should be a quick learner with strong communication skills and explain the value of our product in a compelling way to the customers. Every potential customer is an opportunity for you to boost top-line revenue growth, customer acquisition levels, and profitability.
You enjoy a high paced working environment, where you would have a key role in optimizing and generating our sales pipeline. You are the first point of contact, and you have the mindset of a hunter - the sales machine will not function without you! 

🧭 The main objective of this role:
Book qualified sales meetings;
Represent our company's products and services, starting with a comprehensive understanding and research to identify how our solution meets our potential customers' needs;
Nurture your pipeline of leads, build relationships, and find new possible sales outlets;
Identify best practices to refine the company's lead generation playbook.
🎯 In this role, your responsibilities are to:
Be in the front-line and the first person to represent TimeLog to our potential customers through our website, phone, e-mail and videos;
Reach your lead generation target;
Utilize our lead database in HubSpot to generate new sales opportunities and utilize our Vainu database to discover new opportunities;
Identify the prospect's needs and suggest appropriate products/services through qualification calls with CXO's;
Build long-term trusting relationships with prospects to qualify leads as sales opportunities;
Proactively seek new business opportunities in the market;
Set up meetings or calls between leads and business advisors;
Be a data-driven HubSpot ninja to ensure data quality;
Cooperate with Team lead about monitoring lead intake and sales progress.
🏆 Your top skills and qualifications:
You are driven about getting the booked sales meetings, so we reach our targets;
Lead generation experience with records of exceeding lead targets;
A high energy level and positive mindset;
You don't take no for an answer;
Knowledge of outbound lead generation;
Strong communication skills via phone and e-mail and not being afraid to reach out to people;
You love to discuss business optimization with CXO's and help them evolve their business no matter if they choose TimeLog or not;
Proven creative problem-solving approach and strong analytical skills; 
Fluent in Swedish and English, both speaking and writing for the Sales Development Representatives of the Swedish Market;
Fluent in German and English, both speaking and writing for the Sales Development Representatives of the German Market;
Fluent in Danish and English, both speaking and writing for the Sales Development Representatives of the Danish Market;
❤️ We'd love it if:
Proficiency with HubSpot or other CRM software.
Enjoys creating personal videos for leads.
Prior experience as an SDR with a track record of achieving sales quotas.
🎁 We offer:
Diversity: We speak more than 15 different languages. Some TimeLoggers are young, others a bit older, some have university backgrounds, others don't, some are city people, others prefer country life. But you can be sure that there is room for everyone.
Flexibility: Work from where you feel most productive and comfortable. Whether it's from home, so you can pick up your kids faster or from the office. It's up to you!
Never Stop Learning: We offer training & development programs because we want to see you succeed at work.
Tools & Technology: We make sure that you get all the equipment and tools you need to do your work at the office, and we also make sure that your home office is adequately equipped.
Family & Friends: In TimeLog, we treat you as a family member and not an employee. Everyone knows each other, and many of us are close friends outside work too.
Psst... We just got Great Place To Work-certified!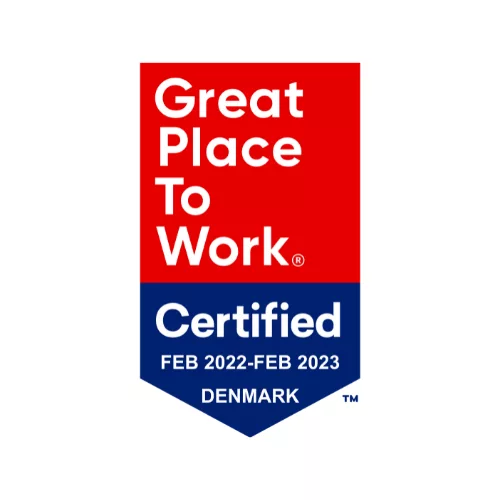 Value your time